Back

to program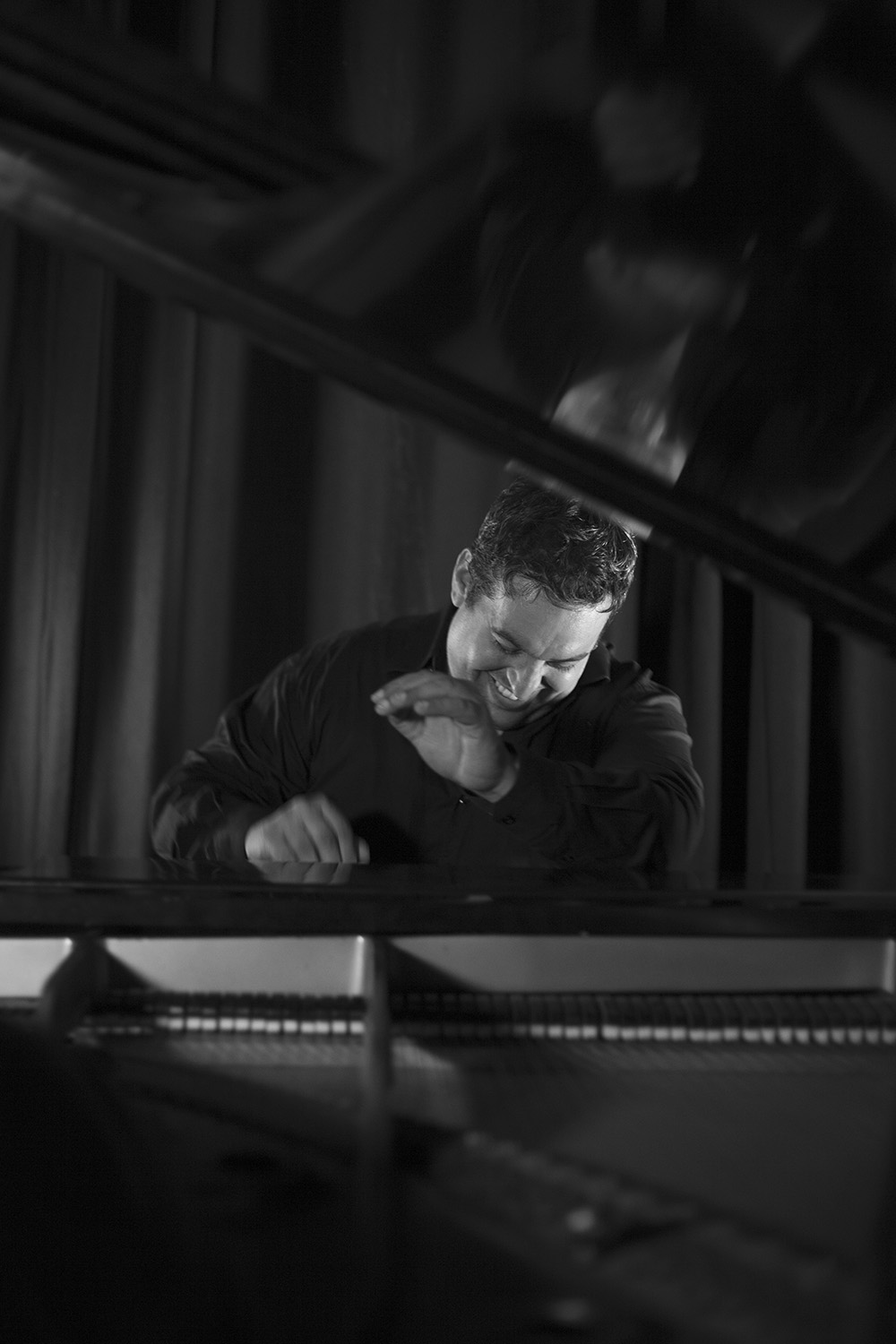 "Grands Concerts" series
JULIAN GUTIERREZ - «GOLDSTREAM»
DOUBLE BILL performance, with RAZALAZ who will play right after, at 8:30pm.
Tuesday, October 10, 2023
7:00pm
$

25

: the Double Bill night (2 concerts)
Julian Gutierrez's Project presents Goldstream, a project that crosses the boundaries of jazz and Latin music. The pianist of Cuban origin describes his work as a culmination of his doctoral studies where he has led his explorations both in terms of composition, harmonic or melodic research and in the field of interpretation.
Jazz that is sometimes modal, sometimes Latin, inspired by nature. A very personal vision that depicts the landscapes of his homeland of Cuba and the beauty and poetry that emanate from the soaring colors on Mount Orford in autumn or from the agitation of the Goldstream salmon river in Victoria. The sound of the Julian Gutierrez's Project is at the crossroads of modernity and tradition, spiced with a hint of what is called the Gran Caribe.
Julian Gutierrez is from Holguín, Cuba, where he has trained in academic music at the highest level. He is the heir of a family musical tradition.
At the beginning of his professional career, he toured Europe, Mexico and the United States with the Mezcla group and arrived in Quebec in 2001.
He received a Bachelor in jazz from the Université de Sherbrooke, then Master's & Doctorate in Jazz at the Université Laval, which immersed him in the musical reality of Quebec, befriending many musicians from the jazz world.
He has shared the stage with Jean-Pierre Zanella, Paul Brochu, Alain Labrosse, Mohamed Abdoul Al Khabir, Jacek Kochan among others.
With his current band, he constantly renews the pleasure of playing jazz and the influences characteristic of his origins.
Julian Gutierrez - piano
Jean-François Martel - bass
Joao Lenhari - trumpet
Guillaume Carpentier - saxophone
Axel Bonnaire - drums
Eugenio Kiko Osorio - congas

Artist website