Back

to program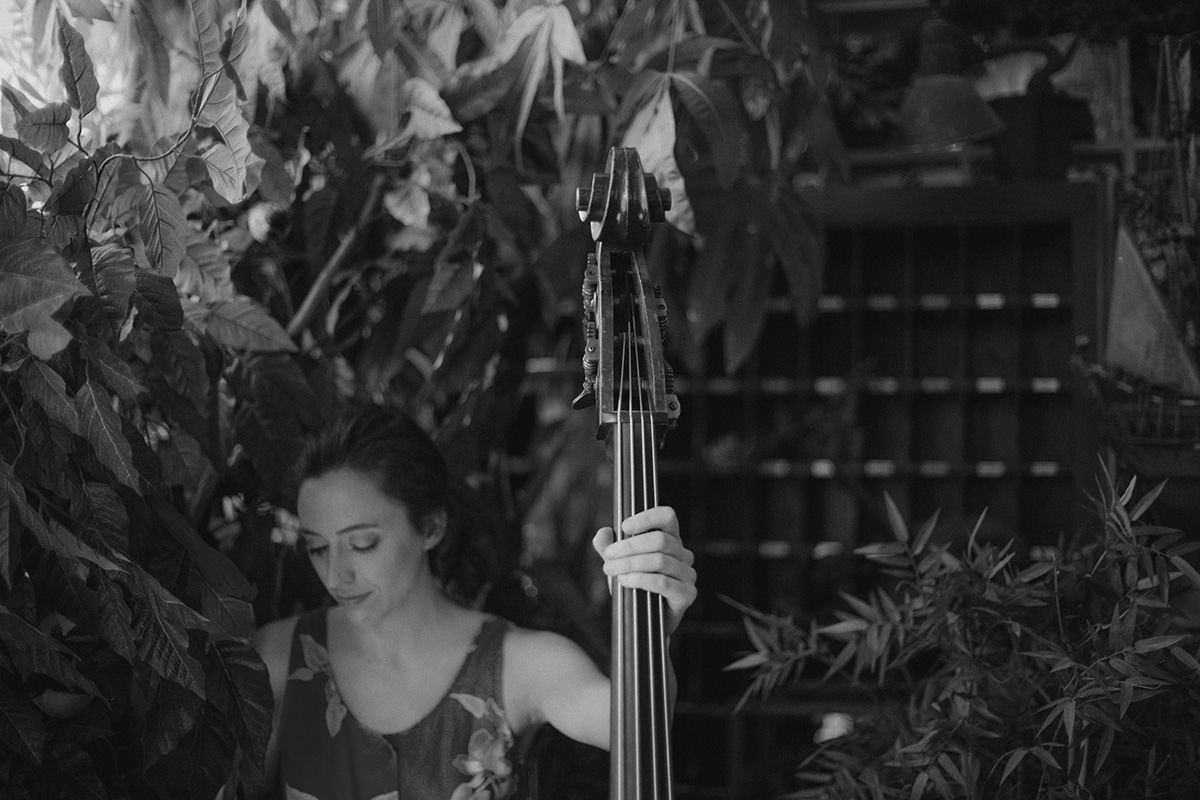 "Grands Concerts" series
BLANCHE BAILLARGEON - «LE NID»
Double bill performance, with ERIKA ANGELL who will play right before, at 7pm.
Sunday, October 8, 2023
8:30pm
$

25

: the Double Bill night (2 concerts)
The heart of Le nid (the nest) is the expansion of the music composed by bassist and singer Blanche Baillargeon to describe the rustle of the forest, the flight of birds and the light in the landscape. Carried by a lyrical and profound sound, poems are set on quiet tunes, lush melodies tell stories. Le nid (the nest) is a sumptuous and fragile concert, alive like desire. This project delighted critic Sylvain Cormier (Le Devoir), who describes Le nid as "forty minutes of a spring concentrate, renewable, inexhaustible […] As if the melodies had two ways of existing, one nearby, the other in the landscape." This brand new opus offers a suite that takes more from flight than from contemplation, as many paintings that evoke a raw, living, moving human nature.
Double bass player, singer, composer and arranger, Blanche Baillargeon is a complete artist who has been working in the music scene for almost 20 years. She began her career with DJ Champion and G-Strings, a project whose immediate success will earn her first beautiful tours. She then went on to join multiple groups of varied styles, exploring Cuban, Brazilian, Turkish, Algerian, Bulgarian, Italian, French song or rock with equal pleasure and an ever-renewed curiosity. Over time, she will accumulate fifteen studio recordings, several hundred shows and multiple awards and prizes. It was in the groups Christine Tassan et Les Imposteures (jazz manouche) and Misses Satchmo (swing) that she nurtured her longest collaborations. In 2015, she marked a turning point in her career by moving to the forefront with the release of her first album, Paysages du jour tranquille (Landscapes for a quiet day), a prelude to the brand new project Le Nid.
Blanche Baillargeon - double bass, voice
Chantale Morin - piano
Sacha Daoud - drums
Guillaume Bourque - bass clarinet
Alex Dodier - flute and effects

Artist website