Back

to program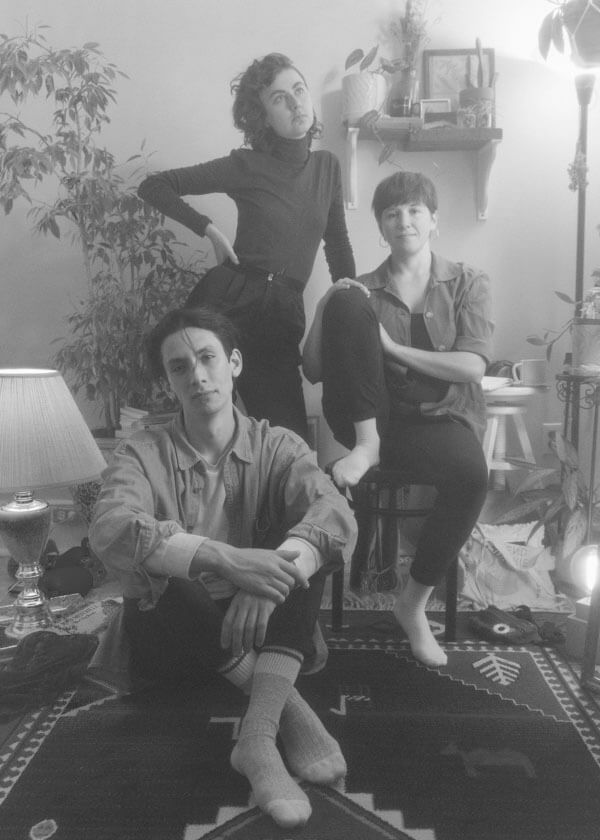 "Grands Concerts" series
DOLMAN / ROSSY / JOBIN – "ARE YOU HERE TO HELP?"
DOUBLE BILL with ERIK HOVE, who will play right before, at 7PM.
Friday, October 6, 2023
8:30pm
$

25

: the Double Bill night (2 concerts)
Aaron Dolman's compositions and original lyrics blur the line between notated and improvised performance, and probe the expressive power of taking and giving Space. In his own words: « This is music about space. The space between each note, each word, each breath. Between what was, what is, and what could be. The gentle potency of silence. This is music about the spaces that hold the ones we love and that are left empty when they are lost. » 
« Are You Here to Help? feels both carefully orchestrated yet still beautifully spontaneous […] A new path towards accessible and alluring experimentalism that challenges most notions of what constitutes a band. » – Daniel Field, Dominionated
Dolman / Rossy / Jobin is a Montreal-based experimental trio led by drummer, composer and lyricist Aaron Dolman, alongside vocalists Sarah Rossy and Eugénie Jobin. The group's unique, minimalistic instrumentation harnesses the expressive powers of percussion and the human voice as primordial conveyors of rhythm, melody, poetry and song.
The result is a strikingly distinctive sound that feels both intimately familiar and refreshingly new. As the recipients of last year's François-Marcaurelle Award, the trio is excited to return to l'OFF Jazz to perform a suite of new compositions, as well as reimagined versions of songs from their debut album, "Are You Here to Help?", which was released at last year's edition of the festival. 
Aaron Dolman - drums, compositions
Sarah Rossy - vocals
Eugénie Jobin - vocals

Artist website