Back

to program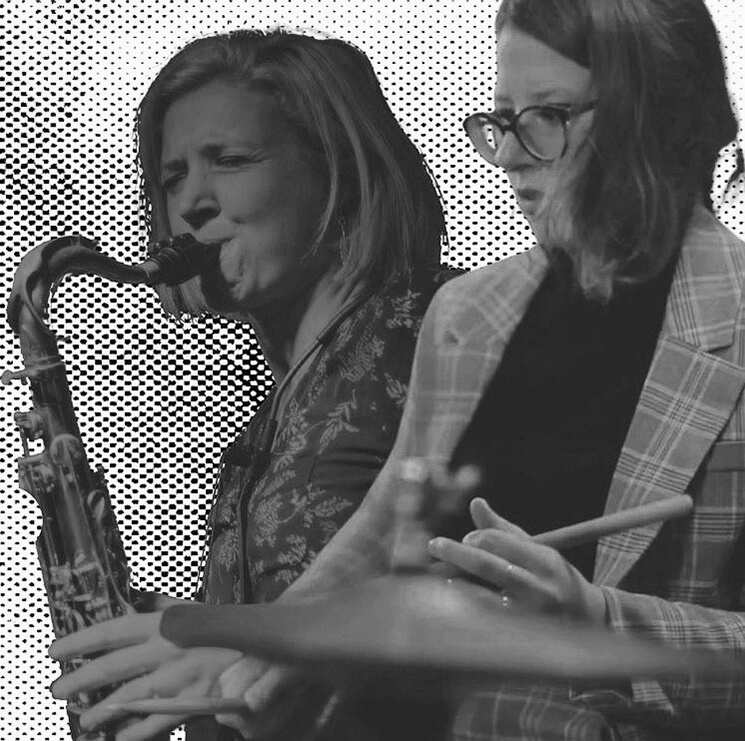 "Apéroffs" series
DEVLIN & LACOMBE
Tuesday, October 10, 2023
5:00pm
Devlin & Lacombe is an interdisciplinary collaboration between saxophonist/multi-instrumentalist Claire Devlin and drummer/visual artist Valérie Lacombe.
A natural extension of a long-standing friendship, this project is inspired by avant-garde jazz, and more specifically the saxophone/drums duo tradition, such as John Coltrane & Rashid Ali, Charles Lloyd & Billy Higgins, and more recently Nicole Glover & Nic Cacciopo.
Thematically, the project features two confident female musicians, who carve out a place for themselves in a male-dominated profession, giving themselves permission to create without reserve, exploring different instruments and media, while referring to an established tradition.
In August 2022, the duo released their debut album, Bird Call, which was recorded live at Café Résonance.
Claire Devlin - tenor saxophone, bass clarinet, clarinet, bass, tambourine, piano
Valerie Lacombe - drums, bass