Back

to program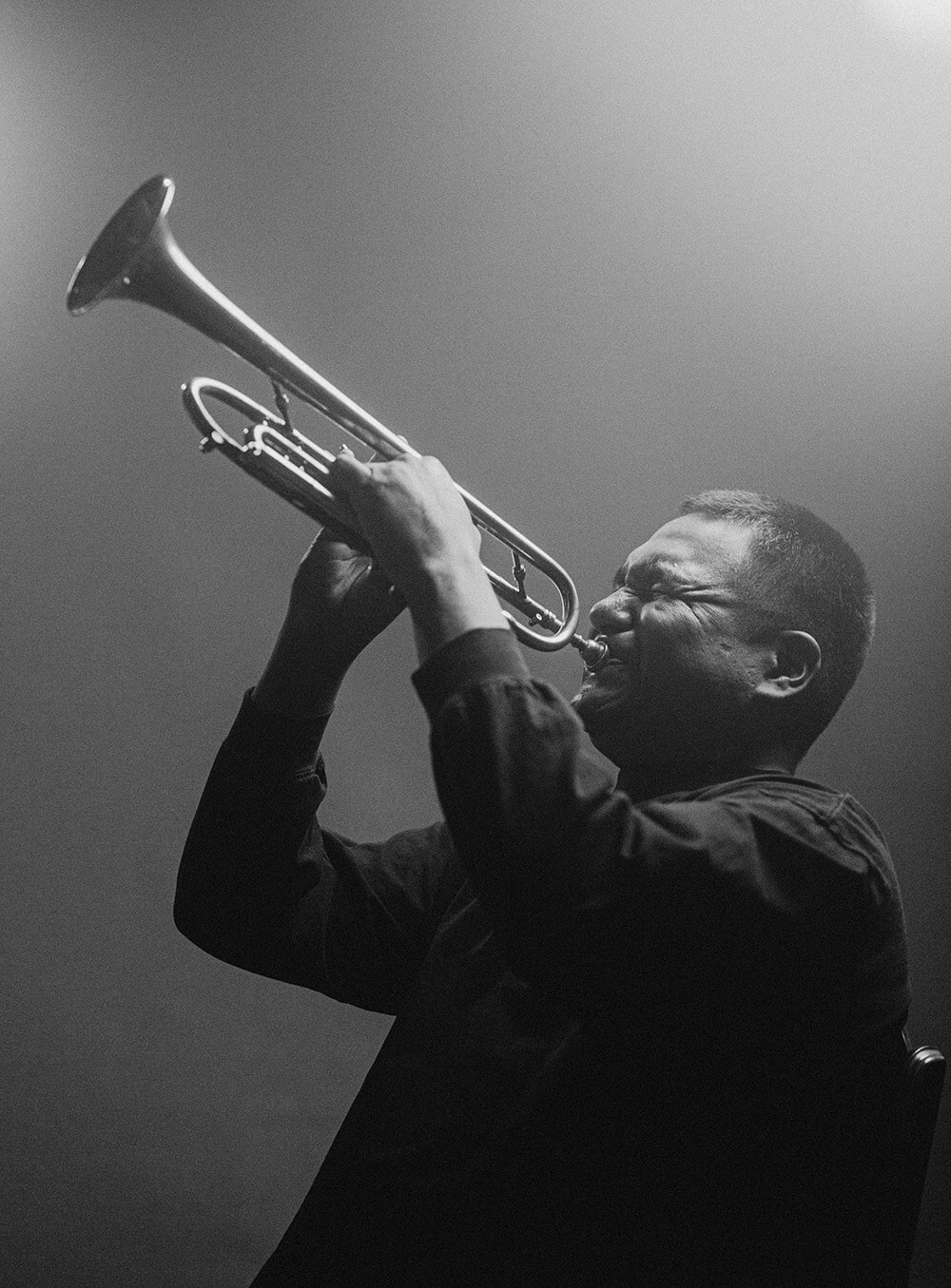 "Grands Concerts" series
CHUCK COPENACE - OSHKI MANITOU
DOUBLE BILL performance, with MELISSA PIPE who will play right after, at 8:30pm.
Wednesday, October 11, 2023
7:00pm
$

25

: the Double Bill night (2 concerts)
For Chuck Copenace, Oshki Manitou is a decidedly personal musical expression, a gift to his family and community, and a means of sharing how ceremonial melodies have changed his musical outlook and united his creativity and spirituality. Oshki Manitou finds the Winnipeg-based, Ojibway musician expanding dramatically on his previous work as a trumpet player, arranger, and composer, fusing contemporary interpretations of sweat-lodge melodies with jazz and elements of dance and electronica. The result is a collection of eminently groovy, haunting, and ethereal songs that display Chuck Copenace's signature voice and substantial skills as an interpreter, composer, and performer as never before.
Chuck Copenace is an Ojibway jazz musician based out of Winnipeg (MB). During his career, Copenace has performed widely across Canada, the USA, and internationally. He's also played with a wide range of Winnipeg artists, made numerous television appearances, garnered play on CBC Radio on shows like Unreserved, and released his 2017 debut, EP 1. More recently, Copenace collaborated with Tom Wilson and Iskwē on Blue Moon Drive (2020) and Starless Nights (2021) and performed with the pair live at the 2020 Indspire Awards. There's a larger purpose behind his efforts for which new project Oshki Manitou is just a starting point. "I'm committed to sharing my story and I want to introduce young people to jazz, but I also want to bring indigenous musicians together. And I think my music can be a platform to further that mission."
Chuck Copenace - trumpet, composition
Brendan Kinley - drums
Victor Lopez - guitar
Kyle Wedlake - saxophone
Paul Yee - bass

Artist website