Back

to program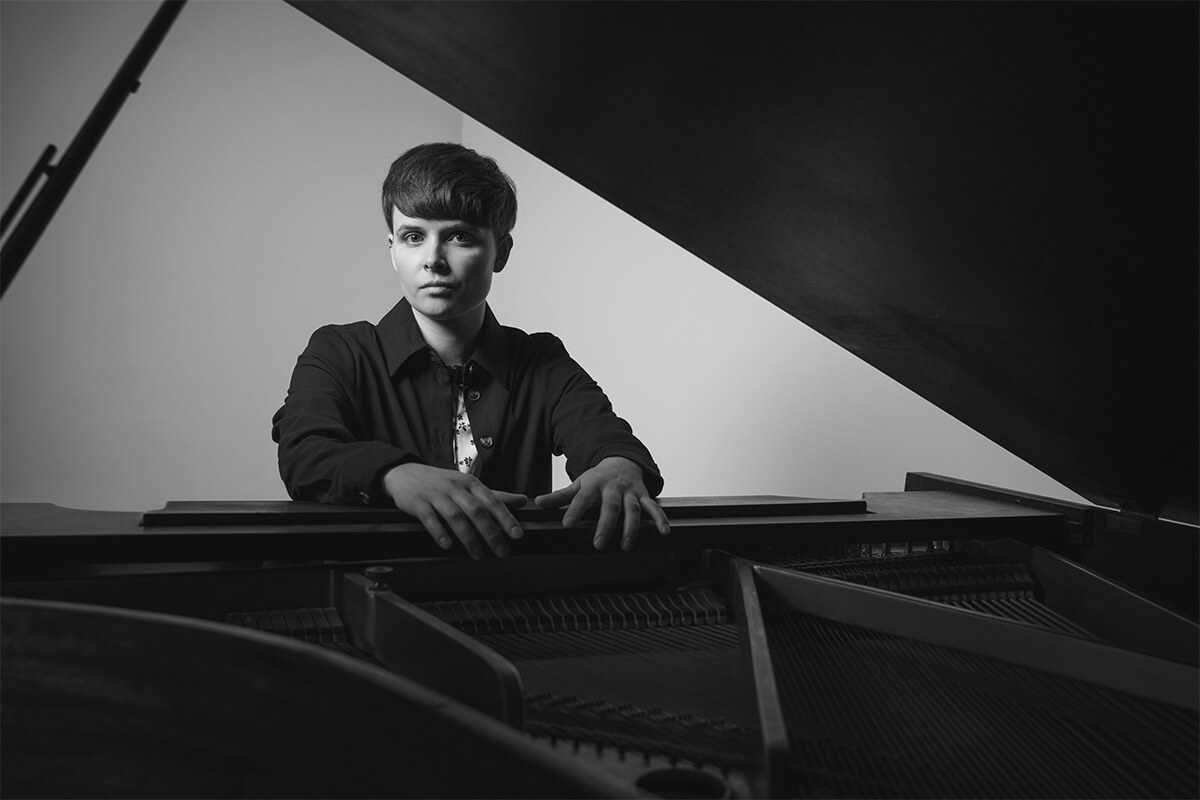 "AperOffs" series
L'ART DE L'IMPROVISATION AVEC GENTIANE MG - OUVERT À TOUS !
This FREE workshop/discussion will be presented in French. However, the artist is bilingual and will be happy to answer questions in English.
Sunday, October 8, 2023
5:00pm
$

0

: Free admission / Donations appreciated
WHAT IS IMPROVISATION IN MUSIC?
Gentiane MG, pianist and composer, will talk about her musical career, her journey from classical music to jazz and her own compositional and pianistic universe.
She will answer all of your musical questions in a workshop where you will have the opportunity to listen, discuss, and hear a few notes on the piano!
—
GENTIANE MG
Pianist and composer
For Gentiane MG, music is first and foremost a powerful tool for expression that has allowed her to develop her own potent, imaginative and sensitive
language. Alongside her long-time collaborators, bassist Levi Dover and drummer Louis-Vincent Hamel, she has created a rich universe that transcends genre. "Her music does not preclude access to other art forms, but rather extends and illuminates the thoughts and emotions that follow one another along the journey of life." (Jean-Pierre Alenda, Magazine Couleurs Jazz, Paris, 2022).
Her first two albums Eternal Cycle (2017) and Wonderland (2019) earned her numerous accolades, including the Radio-Canada Révélation Jazz Award in 2018 and the OPUS Award for Discovery of the Year in 2020. Her latest release, Walls Made of Glass (2022), "showcases the full extent of her rare talent. Gentiane MG confirms her stature as a major artist. There is nothing glib, nothing faked, simply confident creativity." (Keith Black, Winnipeg Free Press, 2022).
Gentiane MG has been invited to perform in many countries, including Canada, Mexico, Germany, China and France, sharing the stage with many leading jazz musicians including Yannick Rieu, Allison Au, Jim Doxas, Frank Lozano, Christine Jensen, André White and Jean-Michel Pilc.
Based in Montreal, Québec, Canada, Gentiane MG holds a Master's in Jazz Performance from McGill University and a diploma from the Conservatoire de musique de Chicoutimi.