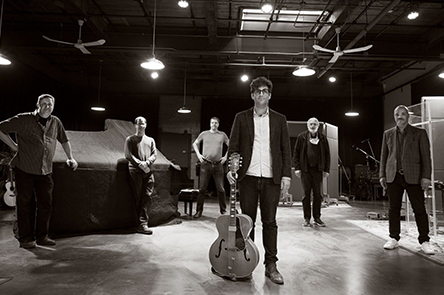 Sam Kirmayer Sextet
Thursday, September 29, 2022
Guitarist Sam Kirmayer presents his new compositions with refined arrangements, bold solos, and memorable melodies, and always with a good sense of swing. In This Moment depicts emotional landscapes experienced during the pandemic while asserting Kirmayer's distinctive voice.
A presentation by Bourgie Hall
Sam Kirmayer - Guitar
Al McLean - Tenor saxophone
Sean Fyfe - Piano
Karl Silveira - Trombone
Ira Coleman - Bass
André White - Drums

Venue
Thursday, September 29, 2022 - 6:00pm
General public:

$

34

Musée des beaux-arts de Montréal member:

$

29

34 and under:

$

18
More concerts
More than 30 concerts are scheduled. Join us from October 6 to 15 for the next edition of the festival!
Back to program