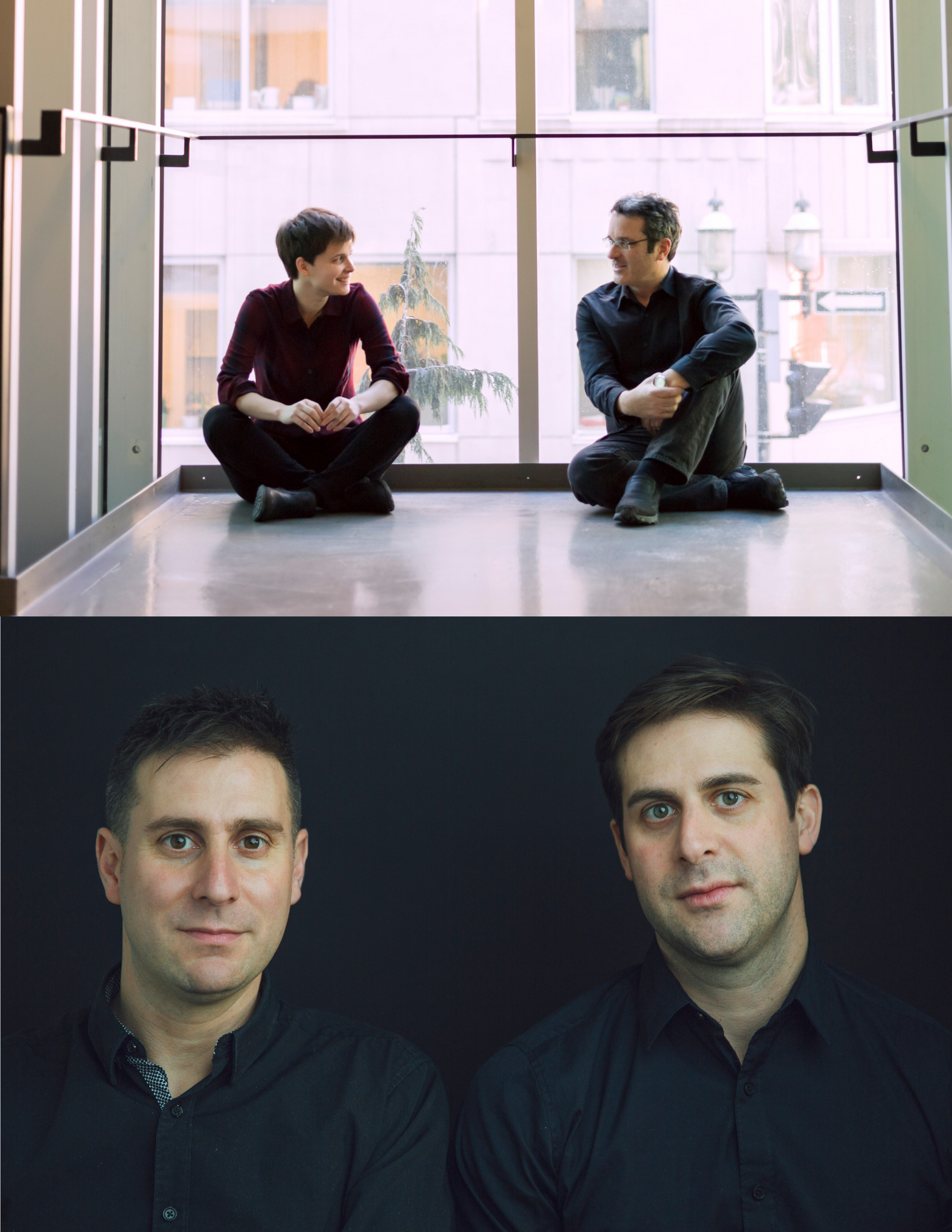 PLATEAU DOUBLE : Gentiane MG & Frank Lozano︱ The Doxas Brothers
QUEBEC/ONTARIO
Friday, October 1, 2021
GRANDES SOIRÉES
Gentiane MG & Frank Lozano : Convergence
Convergence is the crossing point between two unique voices guided by a search for balance through the act of sharing and improvising in the moment. United by a similar philosophy of uncensored creativity and a need for authenticity, the duo weaves ideas that evolve continuously through the unknown and the present moment. The album features original works by saxophonist Frank Lozano and pianist Gentiane MG, played with freedom and spontaneity.
Gentiane Michaud-Gagnon – piano
Frank Lozano – saxophone
Excerpt : Frank Lozano & Gentiane MG – Era
The Doxas Brothers : The Circle
Saxophonist and multiple Juno award nominee, Chet Doxas and drummer, Jim Doxas have earned their outstanding reputation in the Canadian and international music scene through years of creative collaboration with many of the most celebrated figures in jazz today. With Adrian Vedady on the bass and Marc Copland on the piano, they present their first album release in October 2020, The Circle.
Chet Doxas – saxophone
Jim Doxas – drums
Marc Copland – piano
Adrian Vedady – upright bass
Excerpt : The Doxas Brothers "Uno a la vez"
Venue
Friday, October 1, 2021 - 8:00pm
Regular:

$

30

students, seniors and members of the Quebec musicians's union - GMMQ:

$

20
+ applicable fees