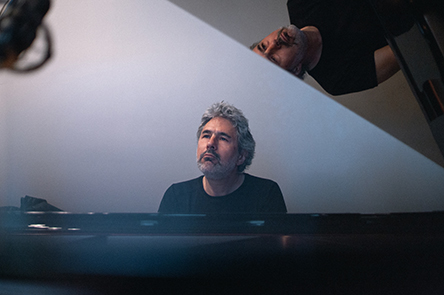 Jean-michel Pilc
Wednesday, October 12, 2022
An internationally renowned pianist who has built his reputation over 20 years of residency in New York City and numerous tours around the globe, Jean-Michel Pilc has resided in Montreal since 2015 and teaches jazz and improvisation at McGill University. Jean-Michel Pilc is a musician and composer of profound originality, he has just released numerous titles under the Justin Time label, and his next album, Symphony, will be launched at L'Off Jazz. An adept improviser with no barriers, his performances are always intense, unpredictable and of the highest quality. The repertoire of his concert will include improvisations, standards and solo piano compositions.
Album Launch
Venue
Wednesday, October 12, 2022 - 8:00pm
Regular - General Admission:

$

33
More concerts
More than 30 concerts are scheduled. Join us from October 6 to 15 for the next edition of the festival!
Back to program