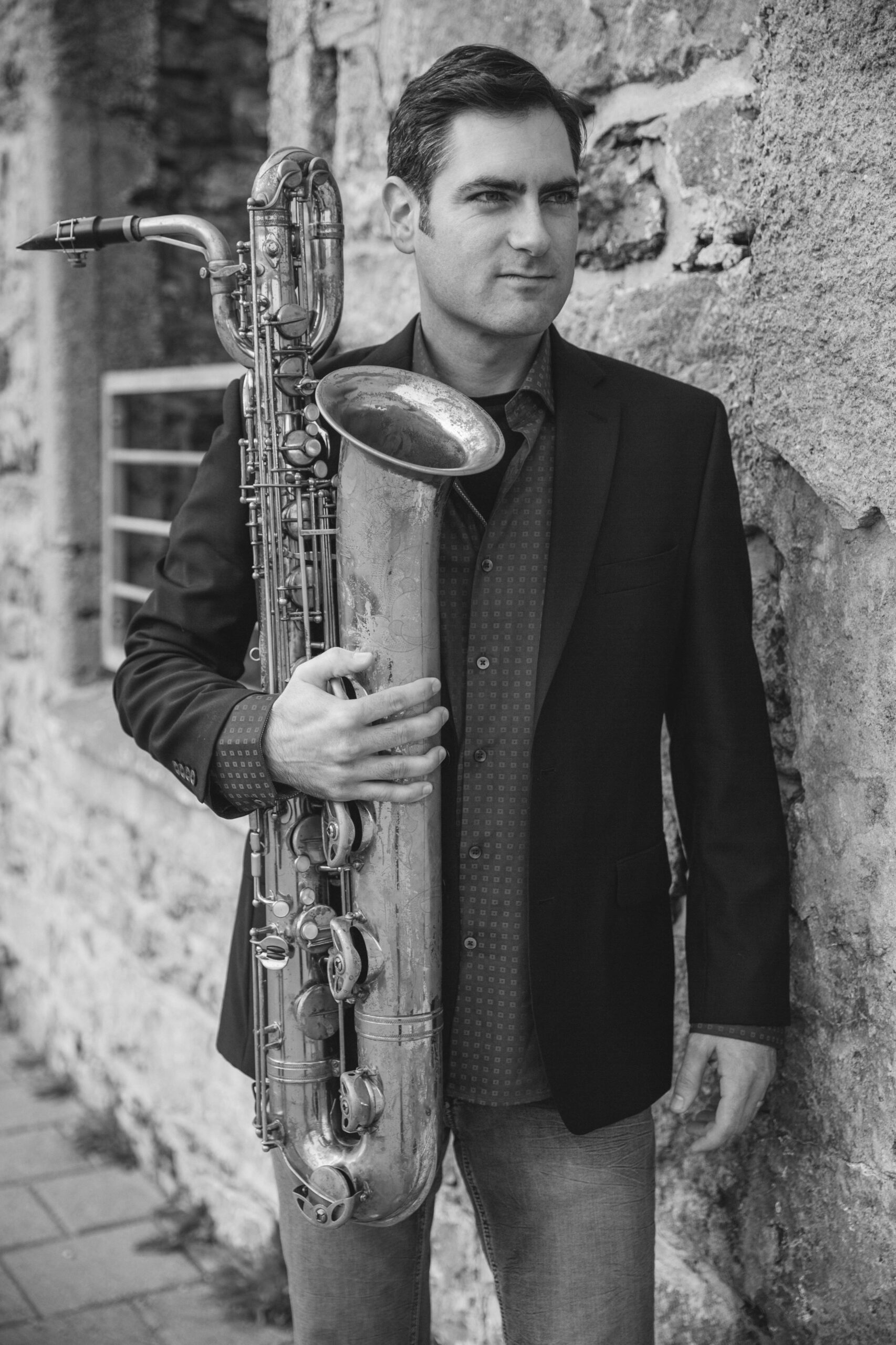 The OFF Jazz Festival presents its series "Coups de cœur" with
Samuel Blais Quartet
Friday, December 18, 2020
Heralded as the Révélation Radio-Canada Jazz for 2011-12, as well as a recipient of two Opus Awards for Best Jazz Album in 2011 (New Angle) and 2018 (Equilibrium), Samuel Blais has become a pillar of the jazz scene in Montreal. Composer, multi-instrumentalist and saxophone professor at Joliette CEGEP since 2013, he has had the opportunity to perform all around the world. The music from his new album, Equilibrium, is remarkable in its maturity, lyricism and intensity. His fully developed compositions showcase the fervour of his improvisations. The album made the top 5 Best Canadian Jazz Albums, according to the Ottawa Citizen. We can't wait to see him on stage once again to kick off this special series right before Christmas!
Jérôme Beaulieu - piano
Alain Bourgeois - drums
Olivier Babaz - upright bass
Samuel Blais - alto and baryton

Friday, December 18, 2020 - 8:00pm
Online on lepointdevente.com
Web tickets*
Symbolic:

$

5

Regular:

$

10

Solidarity:

$

15

Committed:

$

20

Group:

$

35

Sponsor:

$

50
*Ticketing fees not included. All rates give access to the same concert for a contribution of the spectator's choice, between $5 and $50.
Share on social networks:
Artist website:
https://www.samuelblais.com