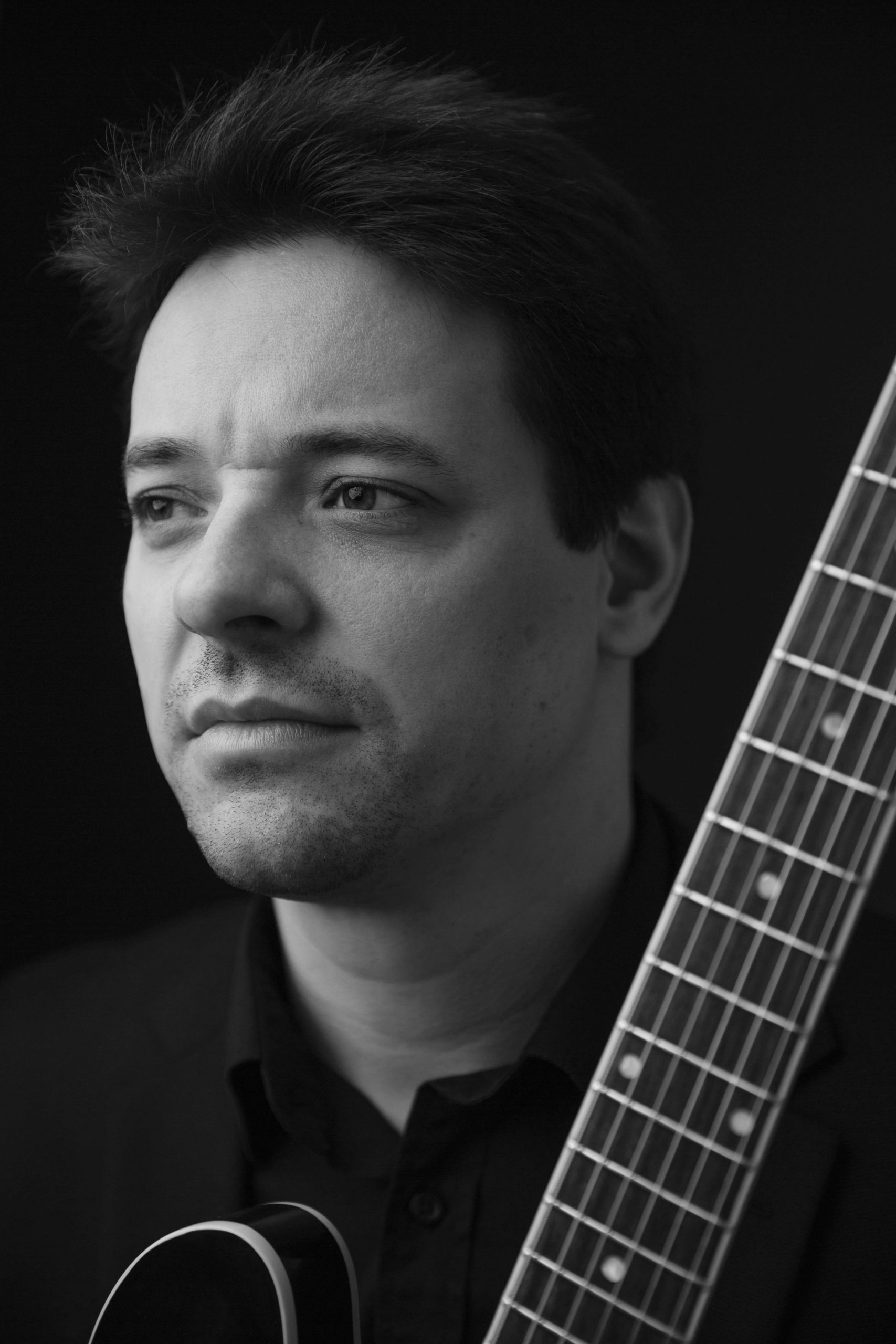 Simon Legault Trio - Liminal Spaces
Friday, October 2, 2020
Show broadcast only online live and free of charge on this link 
---
For his first-ever OFF Jazz concert, Simon Legault will make the strings of his guitar sing, in the context of his recent project Liminal Spaces. The chemistry between his accomplices Adrian Vedady and Michel Lambert is remarkable, despite the fact that this is their first collaboration. In this expressive adventure in virtuosity, in which each note is carefully weighed, the guitarist delivers the most intimate and personal compositions of his career.
Simon Legault - guitar
Adrian Vedady - double bass
Michel Lambert - drums

Friday, October 2, 2020 - 9:00pm
On live on the Livestream
Online
Watch the Simon Legault Trio concert on Live !
Share on social networks:
Artist website:
https://simonlegault.com/