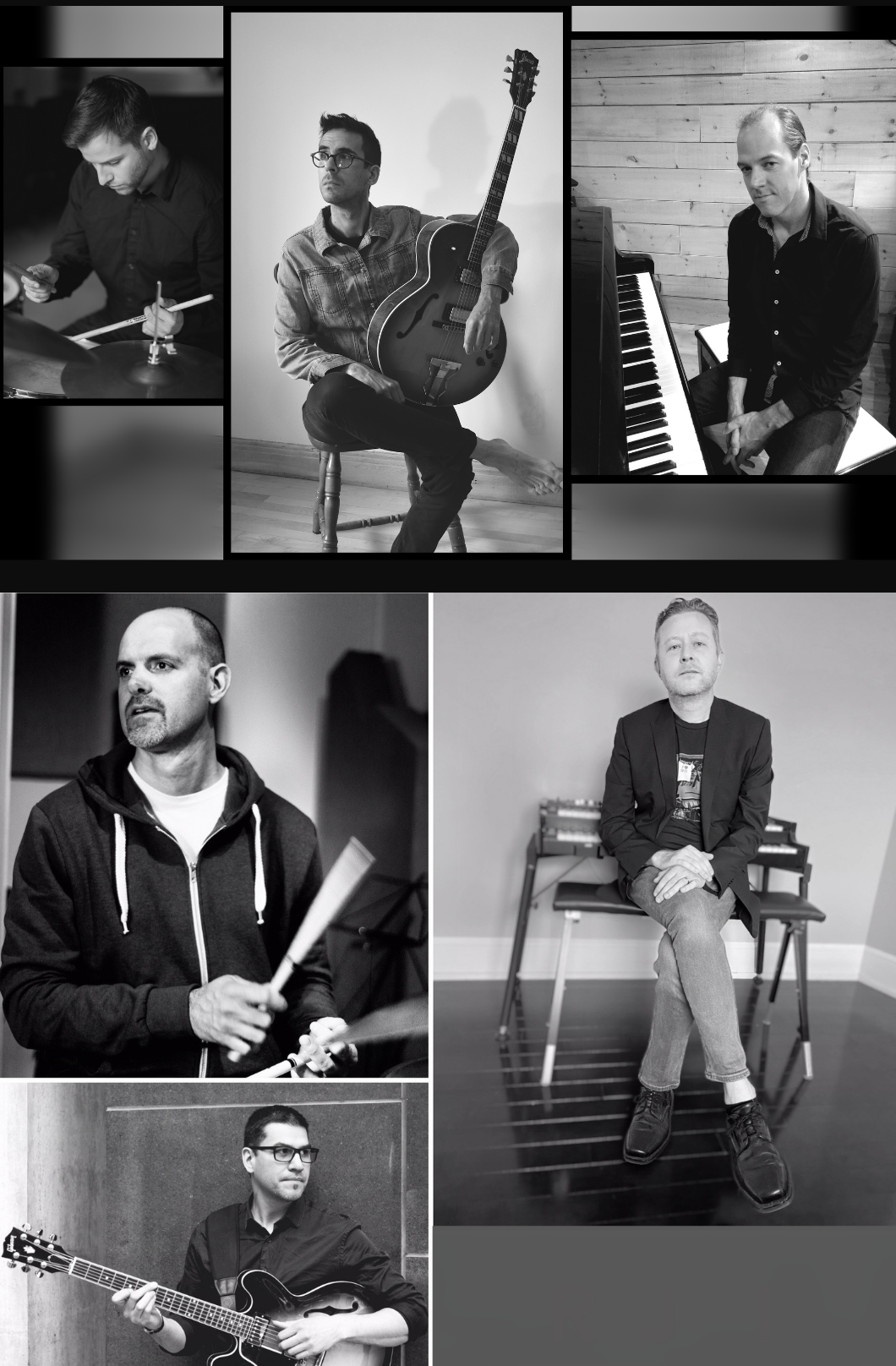 Plateau Double : RJI Organ Trio︱Nicolas Ferron Trio
QUEBEC
Thursday, October 7, 2021
GRANDES SOIRÉES
RJI Organ Trio
Hailing from Montreal, Canada, the RJI Organ trio is a new group on the Canadian jazz scene. Drawing inspiration from the classic jazz organ trios of the 50's and 60's, the trio also expands their repertoire with new original music that explores a wide range of genres and styles. The group, a collaboration of 3 veteran jazz musicians from the Montreal scene, has quickly gained attention for their unique sound and energy. 
Josh Rager – organ
Carlos Jiménez – guitar
Rich Irwin – drums
Extrait : RJI Organ Trio – Waltz For You (Carlos Jiménez)
Site web : https://www.joshrager.com/rji-organ-trio
Nicolas Ferron Trio
This new trio is composed of Louis-Vincent Hamel on drums, Jonathan Cayer on the Hammond organ and Nicolas Ferron on guitar. Together, they explore the different timbral and improvisational possibilities of this very special instrumentation. As a group, they are influenced by the music of Medeski, Martin and Wood, Ornette Coleman and Bill Frisell.
Nicolas Ferron – guitar
Jonathan Cayer – hammond organ
Louis-Vincent Hamel – drums
Extrait : Nicolas Ferron Trio
Venue
Thursday, October 7, 2021 - 8:00pm
Regular price:

$

25

Students, seniors and members of the GMMQ:

$

15
+ applicable fees
Share on social networks: