Back

to program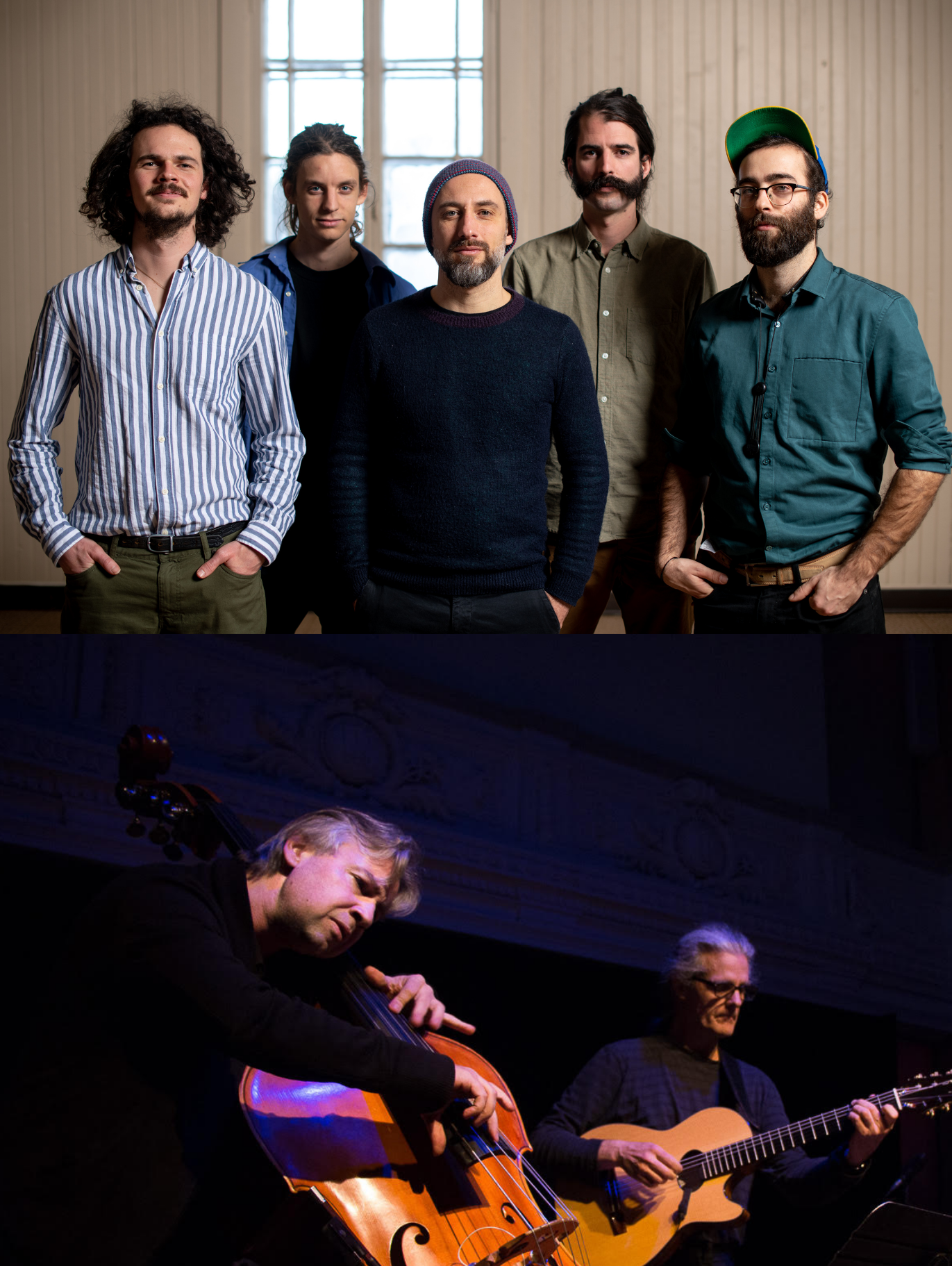 Plateau Double : L'Oumigmag︱Frédéric Alarie & Sylvain Provost
QUEBEC
Wednesday, October 6, 2021
8:00pm
Le Minisitère
$

25

: Regular price

$

15

: Students, seniors or members of the Quebec musician's union Guild (GMMQ)
+ applicable fees
GRANDES SOIRÉES
L'Oumigmag : Habitant
In an acoustic jazz setting that is sensitive to the richness of the tone, improvisation and contemporary techniques, l'Oumigmag cast a new and refreshing light on Quebec's musical roots blending and confronting it to contemporary grooves, harmonies and aesthetics. With Habitant, the guitarist and composer Sébastien saugageau and his ensemble deliver a powerful and evocative music: vast soundscapes where the light passes in a traditional air.
Sébastien Sauvageau – guitar, mandolin
Alex Dodier – saxophone, bass clarinet
David Simard – violon, viola d'amore, feet
Stéphane Diamantakiou – bass, upright bass
Extrait : L'Oumigmag – Tissages
Site web : www.loumigmag.com
Frédéric Alarie & Sylvain Provost : Affinités
Affinities, whether they are human or musical, refer to relationships in which we recognize our soul-mate. It is in this spirit that Frédéric Alarie approaches musical exploration and creation, in collaboration with the guitarist Sylvain Provost, making forays into a new repertoire of contemporary jazz. This musical experience is brought about by alternating between melodic languages; ones that hearken back to Ravel and Debussy, as well as ones that recall the spatial and random approach initiated by Stockhausen.
Frédéric Alarie – upright bass
Sylvain Provost – guitar
Extrait : Frédéric Alarie & Sylvain Provost – Échanges synaptiques
Site web : https://faprodutionszone.com/duo