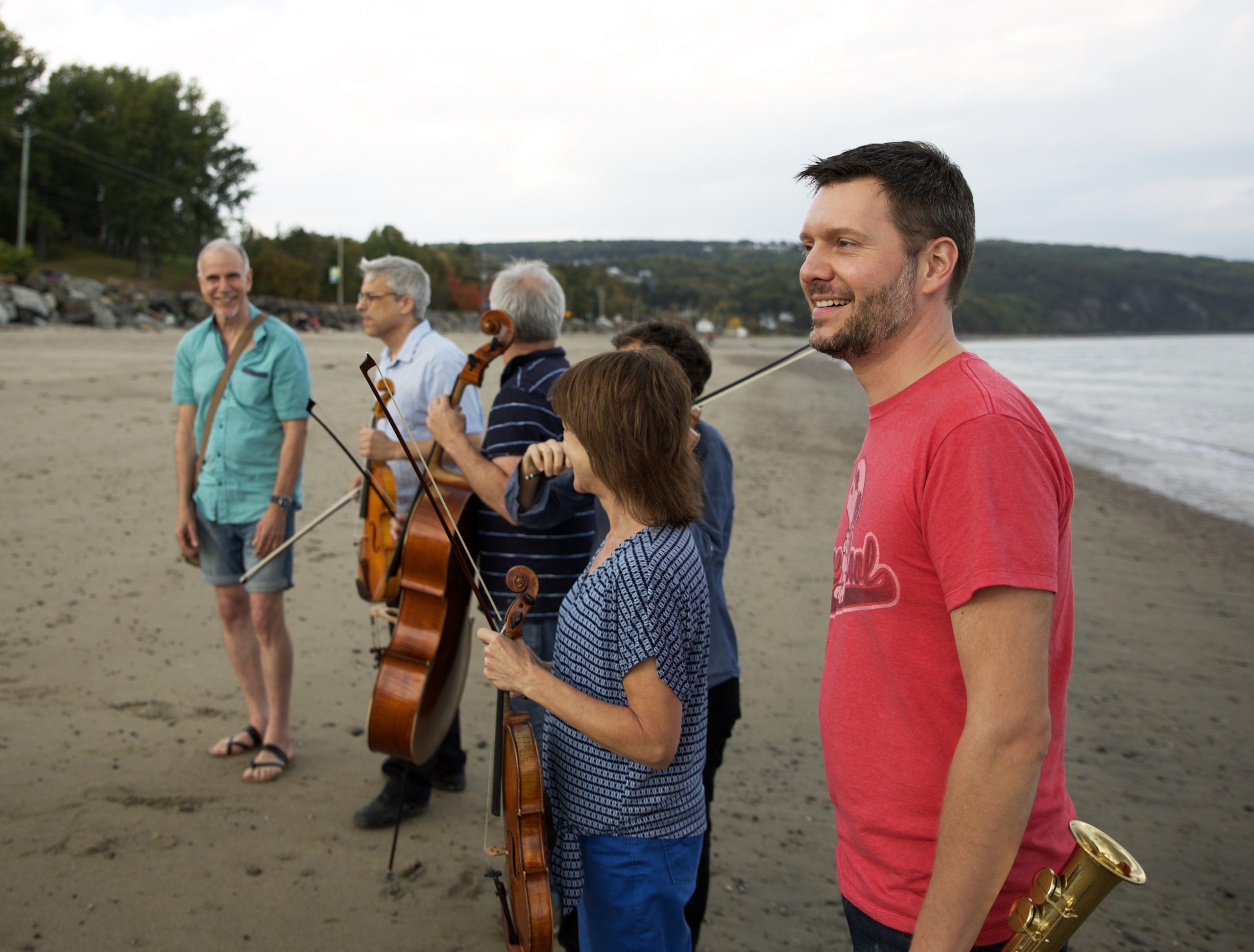 Co-presented by CHOQ.ca
Philippe Côté, Marc Copland et le Quatuor Saguenay
QUEBEC/NEW-YORK
Saturday, October 2, 2021
GRANDES SOIRÉES
With the project Variations, the saxophonist and clarinetist Philippe Côté teams up with the prolific New York pianist Marc Copland, as well as with the Quatuor Saguenay, for an encounter that brings together the world of composition and improvisation. We discover in this music a wealth of composition, as well as a fresh approach to improvisation, distilled into a perfect blend of expressive sonic textures, minimalism and neo-classicism. The musicians will grace us with a series of variations composed by Philippe Côté on the piece The Bell Tolls by Marc Copland, as well as on La fleur et la roche by Philippe Côté.
Philippe Côté - soprano saxophone, tenor saxophone
Marc Copland - piano
Marie Bégin - violon
Nathalie Camus - violon
Luc Beauchemin - alto
David Ellis - cello

Saturday, October 2, 2021 - 8:00pm
regular price:

$

41.30

students, seniors and members of the Quebec musicians' Guild (GMMQ):

$

29.50
Including taxes and applicable fees
http://philippecote.com/
More concerts
More than 30 concerts are scheduled. Join us from October 6 to 15 for the next edition of the festival!
Back to program