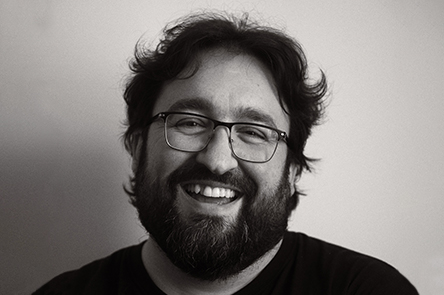 Maxime Racicot Jazz Quartet – Seems to Be a Nice Guy
Saturday, October 8, 2022
Guitarist Maxime Racicot offers a dynamic musical experience by presenting his compositions with a singular touch. From hard-bop to samba to more modern styles where guitar, saxophone and rhythmic sections intertwine beautifully. For Racicot, jazz, even instrumental, is music created in the form of a song and, as such, it must be melodious and songful even if he does allow himself to go off the beaten path at times. This is a concert in which the audience will feel part of it. The audience will even be able to see for themselves if Maxime Racicot is indeed a nice guy!
Outdoor event
Outdoors concert  (in case of bad weather : inside with limited places – 80 seats available)
Open to all
Ouvert à tous
Patrice Luneau - Saxophone
Jonathan-Guillaume Boudreau - Double bass
Vincent Ravary - Drums
Maxime Racicot - Guitar

Venue
Saturday, October 8, 2022 - 2:00pm
Stewart Hall
Donations appreciated
More concerts
More than 30 concerts are scheduled. Join us from October 6 to 15 for the next edition of the festival!
Back to program