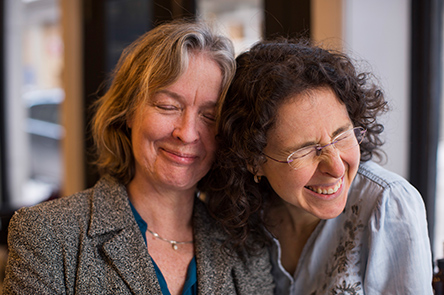 Marianne Trudel & Karen Young : Ode à la nature, ode à la vie!
Tuesday, October 11, 2022
For the Off Jazz, this exceptional duo will premiere a brand new show celebrating nature, beauty and life!
A delicious blend of poetry, music and song, shining some light on these challenging times.
With finesse and originality, these two accomplished artists know how to weave a rich tapestry of nuance and color that goes straight to the heart!
Not to be missed!
Venue
Tuesday, October 11, 2022 - 7:30pm
With Yves Charuest Trio:

$

38
More concerts
More than 30 concerts are scheduled. Join us from October 6 to 15 for the next edition of the festival!
Back to program